Our cocktails page features some of our most popular drinks, such as the Strawberry Fields cocktail, which is made with berry vodka, strawberry puree, lemonade, and champagne, garnished with a strawberry and served in a Collins glass with a red sugar rim.
The Texas Old Fashioned is another favorite, featuring Rebecca Creek Whiskey, a sugar cube, Angostura bitters, and an orange peel and cherry garnish, served in a rocks glass.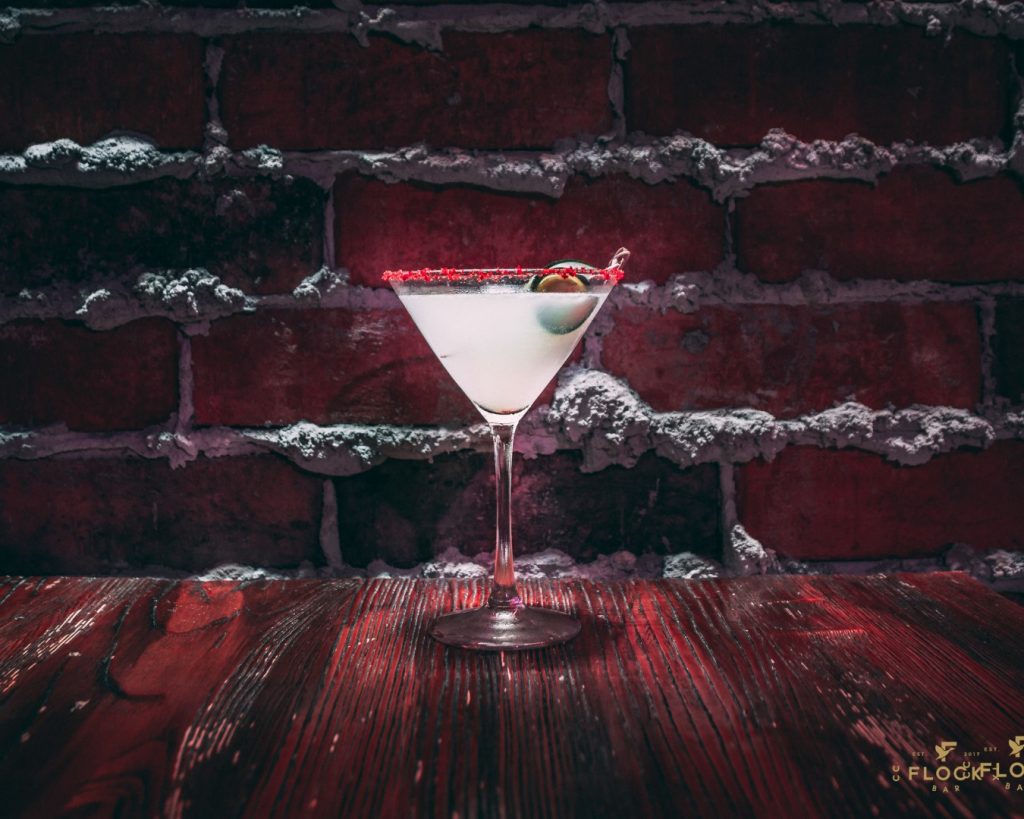 For those who like a little spice in their drink, the Ruddy Jalapeno (also known as the Jalapeno Margarita) is made with Espolon silver tequila, fresh lime juice, honey or agave, salt, and topped with lemonade or sweet and sour, garnished with lime and jalapeno slices.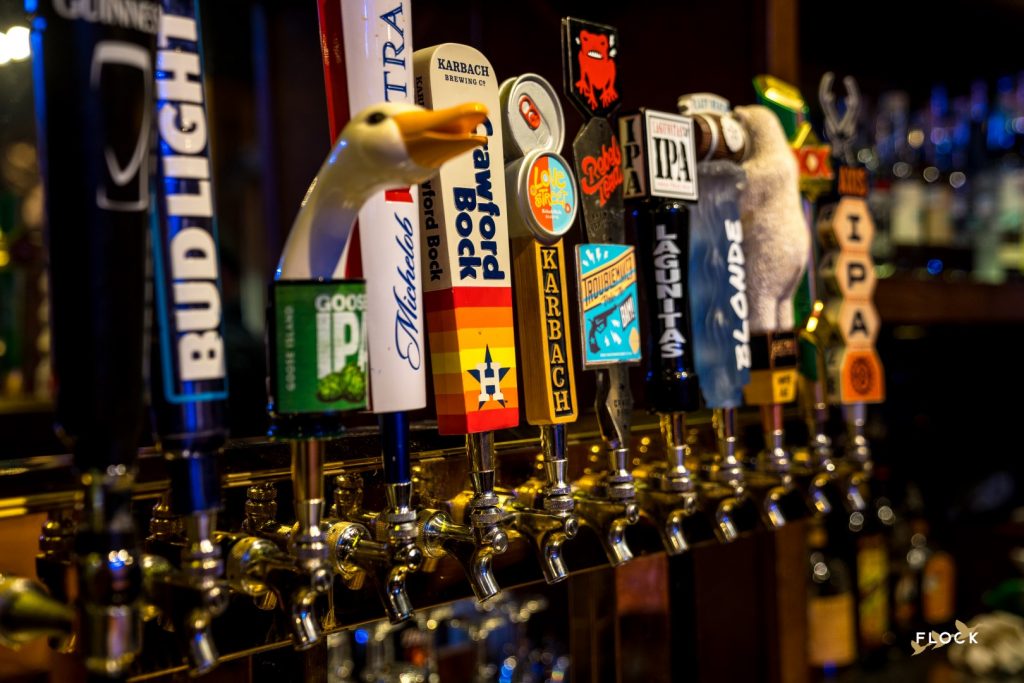 In addition to our specialty cocktails, we're proud to be a fully stocked bar with a wide variety of options to suit everyone's taste preferences. We offer craft beers, domestic beers, and a rotating selection of draft beer, as well as the latest ciders and seltzers. Whatever your preference, we've got you covered at Flock.